The following guidelines may be helpful as you prepare your electronic files to submit for reproduction. We work in a PC environment. Please check your files carefully as we will not be held responsible for typographical errors and/or omissions or color correctness when files are submitted by customer. If art is submitted that we consider NOT "print-ready" and requires design time by Caveman Printing & Apparel to modify the file to make it print ready customer will be billed at the rate of $60.00/hr with a minimum charge of $20.00. Files that are modified by Caveman Printing & Apparel to produce a print ready file are property of Caveman Printing & Apparel.
Acceptable File Formats and Specifications for Artwork
CorelDraw (.cdr) files are preferred but .pdf files with all text converted to outlines or curves will be accepted. For full-color work which includes any artwork with gradients, screens, or photographs a TIFF, JPG or flattened PDF is acceptable as long as the art is a minimum of 300 dpi at 100% of the size to be printed, a 300 dpi thumbnail of art will not work.
COPYWRITE and TRADEMARK POLICY
Caveman Printing will not print any artwork that is trademarked or copyrighted without the written and verifiable permission of the artist, owner, agent, or appropriate representative of the artwork. While we would like to accommodate all print requests, there are simply too many grey areas when it comes to this type of artwork. This includes but not limited to bands, album art, characters, anime, artists interpretations or original work, etc. This policy also applies to any brands or logos that are perceived to be or possibly expired copywrites or trademarks. Trademarks are valuable property rights and are vigorously protected by their owners in most cases -- even against a small, localized business.
We are a small family business and do not have the resources to research every such request that comes into our shop. We do apologize for any inconvenience but we must stand by our policy with no exceptions.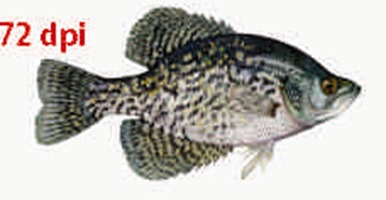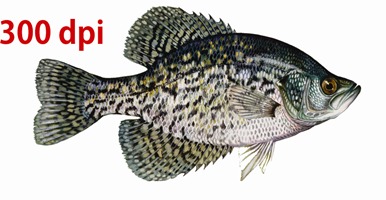 Art files for digital printing, screen printing or embroidery MUST BE SUPPLIED IN VECTOR FORMAT.
​Due to variations in monitors color of finished product may not match the color you see on your monitor!
COLORS IN RGB COLOR SPACE

SAME COLORS IN CMYK COLOR SPACE
If art is to bleed off the edge of the finished product you must provide art with a minimum of 1/8" bleed on all sides that bleed. At minimum we require inside margins on business cards to be 3/16" (0.188") and everything else 3/8" (0.375").
We do not accept JPG, GIF or BMP files below 300dpi at full size.
Native Microsoft files including Word, Excel or Publisher will not be accepted. They must be converted to .pdf and must meet our guidelines above to avoid art charges.